Wingle-Tye Pre-School II was established in 1997 and is a private registered setting which is able to accommodate a maximum of 25 children during any one session.

The setting is situated next to the Fairkytes Art Centre in Billet Lane, Hornchurch. Our setting has a large play room along with a smaller room designed for quiet activities and toilet facilities, we also have a large fenced outdoor play area containing large outdoor equipment including a slide, child size picnic bench and a wendy house.

Our environment is both continuously indoors and outdoors, where we strive to have freedom of choice and child led activities at all times, supported by adult led experiences. Children are encouraged to explore and experiment in a safe environment as Pre-School is to be enjoyed.We aim to provide an educational programme for the care of children in the local community, within a happy, healthy, safe and stimulating environment and where parents are able to feel confident that their children are being cared for by experienced and qualified staff.

We provide both all day and sessional care for children aged 2 – 4+, parents are welcome to visit the setting with their children by appointment. Wingle-Tye II has been inspected by OFSTED. The outcome of the inspection was GOOD. We follow The Early Years Foundation Stage which provides the statutory framework for young childrens learning and development, these areas of development are outlined in the education programme within the Curriculum Planning section.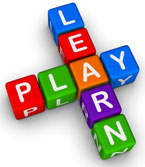 Young children learn best when:
It is pleasurable and enjoyable
The experiences are practical and relevant to the child.
The child feels successful and confident as a learner
The environment is safe and they can try things out without fear of failure.
Learning is fun.
As parents/carers you can help by:
Watching and listening.
Giving praise and developing their confidence.
Being a role model in reading/writing.
Joining in with their play – but letting them take charge in games, making up their own rules.
Making them independent by letting them try things out without telling them it is wrong.
Stopping when the child has had enough and is becoming bored with the activity.
Please remember that helping your child does not have to cost money. Your time is the most valuable resource you have. Please take the time to read our policies and procedures and if you have any worries or concerns please feel free to come and talk to us. We can talk to you privately and anything said will be kept in the strictest confidence.